8th Oct 2022
Ryan "The RyBred" Hawks
ꜰᴜ̽ɢ̽ᴜ: Merging Sea Life, Fashion, and NFTs
In an ecosystem full of curious creatures with seemingly endless traits, one might think that the community may turn toxic and start victimizing other projects for traits. Well, ꜰᴜ̽ɢ̽ᴜ is taking this direction – but not in the way many would think. Their self- proclaimed "toxic community" seeks to build a close-knit and supportive section on Algorand where their holders have more input than ever on the appearance of their NFTs. Find out about the details of the ꜰᴜ̽ɢ̽ᴜ below.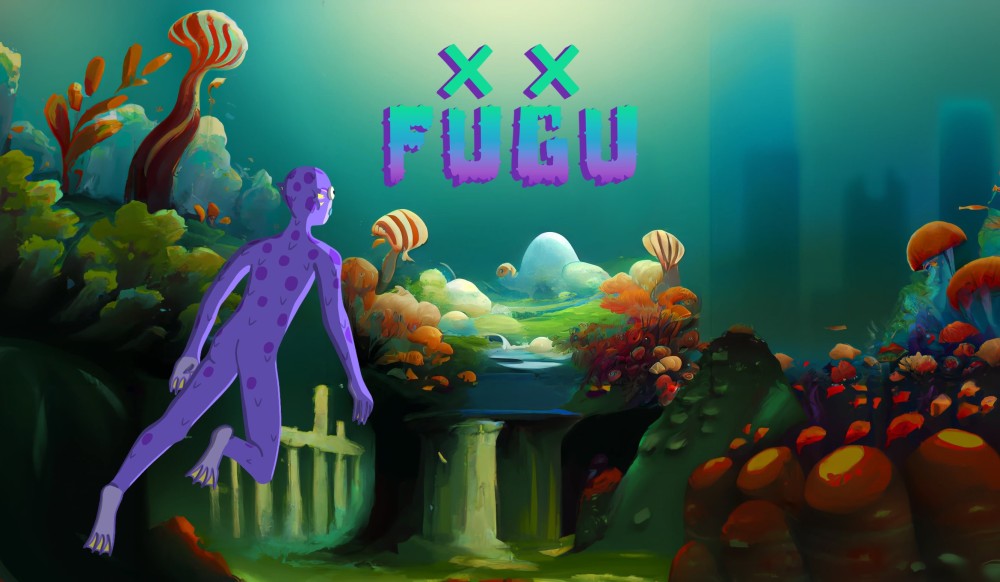 From the Forest Foliage to the Subterranean Sea
Edsontoast is the mastermind behind the project. Prior to getting deep into the underwater world of ꜰᴜ̽ɢ̽ᴜ, he won the artist contest for the Gilbert Goanna Tree Fund. The competition was seeking an artist create a series of Profile Picture (PFP) NFTs that would have all of the primary and secondary sales revenue go directly into the Tree Fund.
What made Forest Folk unique was that Ed made them 100 percent organic. Their skin had the appearance akin to tree bark. Their hair was made up of things like dandelions, succulents, cactus, or even cherry blossoms. Their clothes were composed of foliage, mushrooms, or even the outer layer of a pineapple!
Forest Folks was s huge success. They were the first ever shuffle on the shufl site and are still seeing steady secondary sales. Holders were able to get whitelist spots for Mutants Vs Zombies Goannas and continue to get exclusive access to other project's whitelists. This experience put Ed on the map and prepared him for his next project.

Diving Into ꜰᴜ̽ɢ̽ᴜ
ꜰᴜ̽ɢ̽ᴜ describes themselves as a "toxic community of pufferfish that turn their victims into fashion. According to Ed, he "enjoyed playing around with trying to make clothes and hair from living things and wanted to continue with that." This means that all the Puffer's clothing and accessories will be made out of the flesh and blood of other sea life. Morbid, but also wicked cool.
Ed states "I've always been into scuba diving and sea-life and seeing the new things that could be done with Arc19, the idea to have these fish characters that find and make their own traits came about." Sure, the fish will already come complete with some coverings for their slimy skin. However, it seems that some of these puffs aren't happy with their appearance and are going to utilize the magic of ARC19 to change their appearance.
According to the Discord, the base and face are what will likely be static. In terms of new traits and how to customize, there is inclination that it will be community driven. It will be neat to see how this develops as the project unfolds.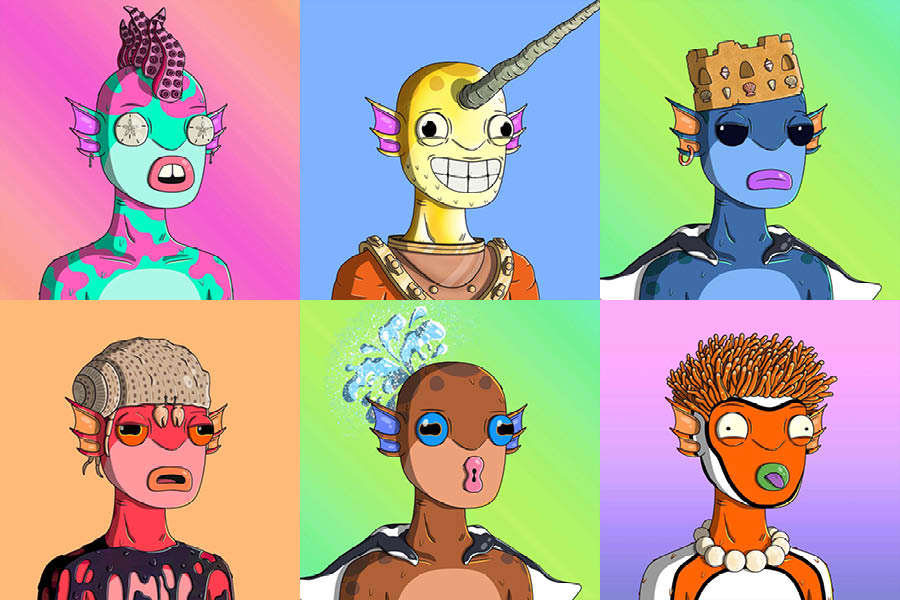 Meet the ꜰᴜ̽ɢ̽ᴜ For You
The ꜰᴜ̽ɢ̽ᴜ collection will drop exclusively on shufl. The whitelist gets their drop at a discounted 99A on Saturday October 8th. Whitelist consists of those who had their Forest Folk delisted on the snapshot date of October 1st. Don't fret, people will still get a chance to get their puffer fish friend during the public shuffle on Sunday the 9th for 119A.
There are a ton of traits to highlight right out of the gate. Some may want to go for the whale-fin hat or the ꜰᴜ̽ɢ̽ᴜ cap. Wait… does that mean ꜰᴜ̽ɢ̽ᴜ eat and skin their own kind too? Anyway, perhaps others may want a puffer with a cool turtle outfit complete with a shell backpack.
Some of the punk rock crowd may be interest in the "sharket" outfit – a leather jacket made of shark skin. There are also plenty of traits that pair well together. For example, some puffer have an "octohawk" – a mohawk made of octopus tentacles. But what's an ocotohawk without a "swimsuit," complete with a tentacle used as a tie.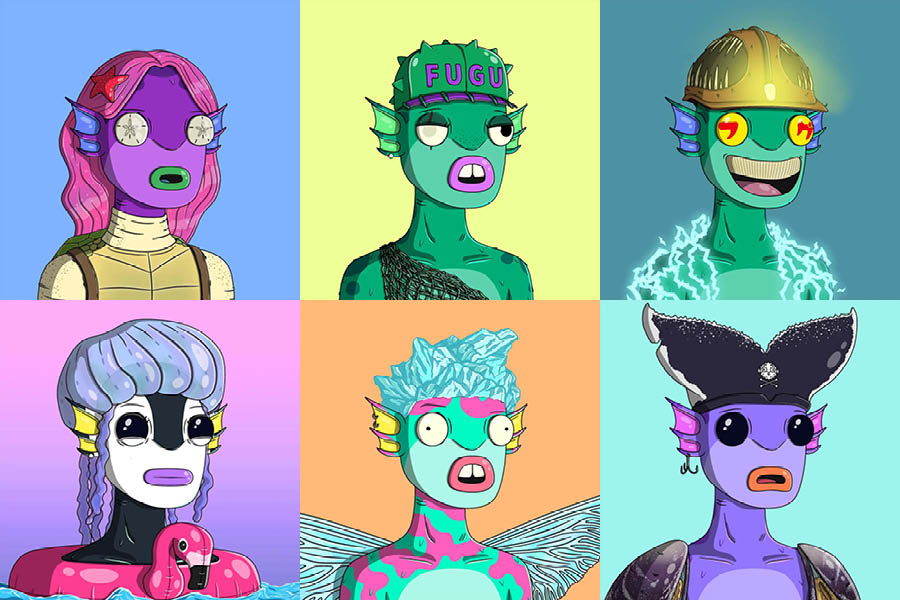 Check out the full collection here: https://shufl.app/collections/Fugu?buy_now=false
Twitter: https://twitter.com/fuguNFT
Discord: https://discord.gg/tVpZWJbv6c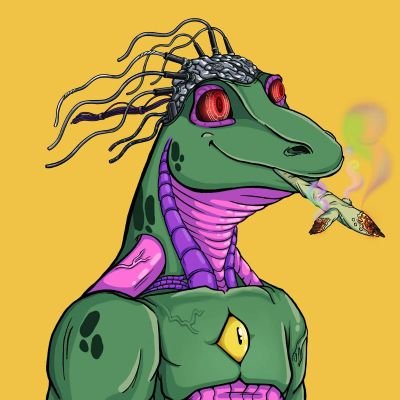 Ryan is a person whose life purpose empowering people to pursue their passions. He has a Masters in Sport Psychology and is starting his consulting business, Hawks and Co. Pristine Performance. By day he works in social services and by night he's an algo NFT degen. His other main interests include fantasy football and Final Fantasy.
*All articles published on the Shufl.app website are the opinions of the author. As opinion pieces they may not reflect the opinions of Shufl Inc. These articles are created purely for entertainment and informational purposes only and do not constitute investment advice. Cryptocurrency and NFTs are highly volatile assets and you should always do your own research before making any investment.