30th Aug 2022
Ryan "The RyBred" Hawks
How Can FIFA Use Algo NFTs for the World Cup?
The Algorand Foundation rocked the crypto world when they announced a partnership with FIFA to become their official blockchain platform. Considering football is a global sport, this will undoubtedly bring global awareness to the budding blockchain. Tangible results of this partnership will come quickly since the World Cup starts in November of this year. Considering NFTs are a critical part of the Algo ecosystem, and the World Cup only comes around every four years, expect FIFA and Algorand to be working on deploying something big involving NFTs to take advantage of this occasion. But how will it happen? Here are some potential ways FIFA can use Algo NFTs for the world cup.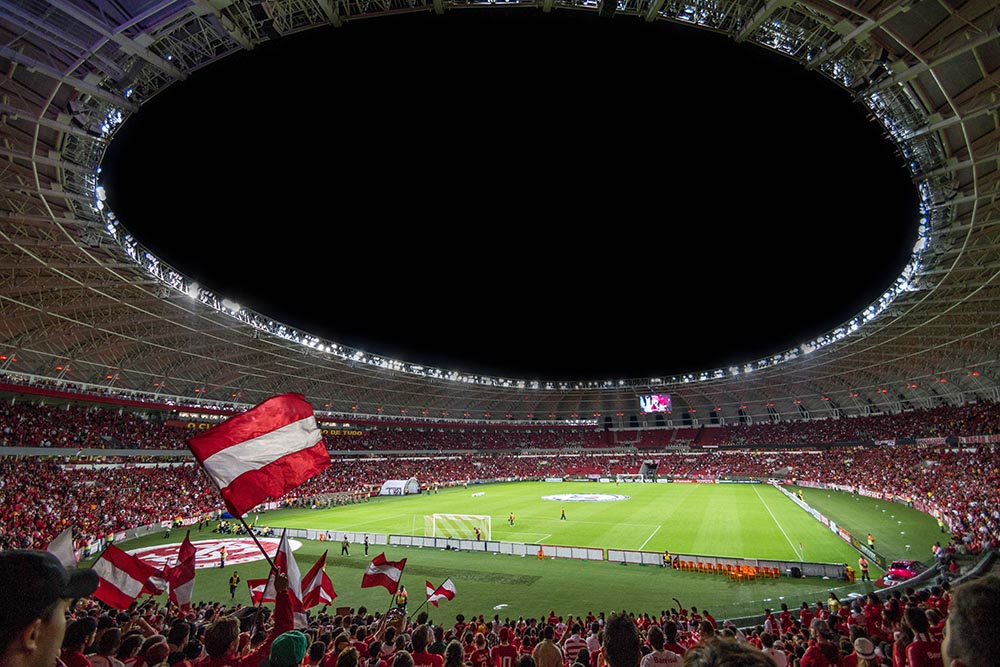 Image courtesy of Pexels.com
Go the NBA Top Shot Route
There is no doubt a huge organization like FIFA wants mass adoption of their NFTs. The most obvious route to achieve this would be by following a similar model to NBA Top Shot. According to DappRadar, at the time of this article's writing, Top Shot boasts over $960 million in sales with over 565,000 traders. While that still pales in comparison to Ethereum's OpenSea, it knocks Algorand out of the park.
NBA Top Shot plays on the fact that many sports fans love collecting trading cards. And while the NFTs are first acquired by buying packs, these aren't just direct ports from the physical to the virtual world. Referred to as "Moments," what makes these stand out is that rather than just being static images, each Moment is a highlight video of a player pulling off a move like dunking, blocking, or stealing. The description even has the date the original play happened, along with the card's serial number, and a description.
Dapper Labs is the home of these NFTs, adding in many other differences from what most of the rest of the algo community is used to. First off, Top Shot packs can be purchased with USD, making them arguably the most accessible NFT out there since cryptocurrency is not even needed. Additionally, most collections on Algorand feature well over 1,000 pieces. However, on Top Shot, each Moment can have over 10,000 copies, meaning one person will never be the sole owner of that awesome LeBron James dunk!
Why it Could Work
First off, it is unlikely that Algorand partners up with FIFA only to let NFTs be purchased with USD. However, don't be surprised if some type of special marketplace similar to what Dapper has is already in development for the types of NFTs, meaning they may not be able to be bought and sold on established marketplaces like Shufl. Still, as long as the marketplace finds a user-friendly way to integrate Pera, Algorand's official wallet, it could be an easy way to attract a ton of new faces to the scene.
Besides, who doesn't want an NFT of Lionel Messi, Alex Morgan, Cristiano Ronaldo, or Meghan Rapinoe scoring a sweet goal?
Traditional Profile Picture
FIFA could decide to just go the traditional Profile-Picture (PFP) route like some of the most popular NFT projects. Surely, they are aware that the Bored Ape Yacht Club (BAYC) brings in hundreds of thousands per sale. Brazilian footballer Neymar owns one, and plenty of other athletes across other sports also have a few.
The draw for both the Algorand Foundation and FIFA could be mutual. On the Algorand side, they'd love to see a project like Al Goanna, Yielding, or Flemish Giants become the BAYC of their blockchain. FIFA is probably already foaming at the mouth thinking about the potential for eternal royalties the trading of these NFTs would bring them.
Aside from having a cool looking piece of art as one's profile picture, part of the draw of having a high-priced NFT as a PFP is a status symbol. It shows that the person is part of an exclusive club. Algorand has a lot of people who would be interested in something like this.
Why It Wouldn't Work
But is that what would land with the target demographic? These NFTs need to draw in new people to crypto and Algorand, not just play off the same crowd that already exists.
Dapper got it right in zooming into the demographics of sports fans with Top Shot, eventually branching out to UFC and NFL. Their large mints are less about being part of an exclusive club, and more about collecting as many NFTs as possible of their favorite teams and players. They are already pushing their way into the football world, signing a deal with La Liga, the Latin American football league. With Dapper already nipping at Algorand's heels, FIFA is sure to follow the money if Algo NFTs flounder.
Considering this, a PFP route would probably not work. The draw of PFPs is that their cartoony look, with each looking similar enough to make the mutual owners feel like they're part of a club, but with enough differences to give each a personality that melds with their owner. FIFA is likely to bank off of their players, and people probably won't want to make a regular picture of a player their profile pic, unless certain players create their own animated persona or something similar.
FIFA Video Game NFTs
A more roundabout way of incorporating NFTs with FIFA would be through video games. In EA's FIFA games, there has been a popular mode of gameplay for years called "Ultimate Team." It basically combines fantasy sports with trading cards and actual gameplay. Players can buy packs that contain cards. Then they create their team based on the cards they have. Each card has different stats, of course with the rarest cards having the highest overall stats.
Cards and packs can be obtained by grinding through challenges and bought with virtual currency. They can also be bought with real money as well. The biggest problem with this model is that a new game is released annually, rendering all of the investment into one's team obsolete.
EA is already looking into how to give players more long-term control over their in-game assets, especially because other companies are planning to release free-to-play football games. It seems likely the assets would be NFTs, and they would be able to be sold for actually money that can be used outside of the game.
Why It Would Be Challenging
There are a few reasons that this would be a challenging endeavor for FIFA and Algorand. For one, to have a product that would meet gamer's standards, they'd have to partner up with an established gaming company. There really isn't enough time to develop a game like this from scratch, and EA would probably want a huge cut if it went through them. Next it brings up another challenge of how to incorporate cryptocurrency into the transaction. Most FIFA players are on console and incorporating a crypto wallet into the game could be a whole separate challenge on its own.
However, it should be noted that FIFA 23 is set to be the final edition of the game created by EA Sports. Could the new era of gaming for the sport already be in development on the blockchain?
Commemorative NFTs
Something that would draw everyone in would be to bank on the historic moment of this partnership. The World Cup comes around every four years, making it one of the rarer sports events out there. If the Algorand foundation and FIFA really have faith in the crypto market, they should expect Algorand to be mainstream by the time the World Cup returns in 2026. A type of commemorative collection that immortalizes the early adopters would reward those already here and draw in new people who want to be part of a game changing piece in history.
NFL All Day, Dapper's branch for NFL NFTs has done something like this recently. They have made NFTs of the Los Angeles Rams Super Bowl Ring. It deviates from both a virtual card and a PFP, giving what would have in the past been like a physical replica of a team's trophy. This could be done with an NFT of the actual World Cup, but could also be and NFT the stadium, or even the country where the event is being held.
It wouldn't be a bad idea to give these out for free to people who are already in the Algo scene. Pera has given out NFTs to reward people who make it through staking. As they garner for more mass adoption and look for new faces in the scene, they need to not forget about the community that they already have.
Why It Would Work
This can be done in conjunction with creating virtual trading cards and give more variety to the scene. It would cater to both audiences, as even the current Algo NFT crowd has shown interest in NFTs celebrating Decipher or staking periods. Some projects have even rewarded their holders with banners of NFTs that sum up a certain series or drop.
Other Uses of Algo NFTs for FIFA
While viewership will be huge for FIFA, don't forget that there is a huge portion of the population that would love to attend in person. Considering that, there is nothing worse than dealing with scalpers selling potentially fake tickets. Well, Ticketmaster is up there too, which provides secure tickets at the price of huge fees. Having them tied to the blockchain is a safe, speedy, and cheap way to buy and sell the tickets.
While some of the newer or casual fans may not be as interested, governance and ASA tokens could be in play. Algo projects like Flemish Giants are using the $karot token for sports betting. FIFA could create their own token that would be used by fans to bet on the game's outcome or other stats. It could even be used to promote engagement by letting fans decide things like what music is played in the stadium.
The Bottom Line
Whatever route FIFA and the Algorand Foundation take, they need to carefully plan it out. The World Cup is the most-watched sporting event in the world, expected to draw over five billion viewers. The Algo Foundation needs to pay special attention, as they are the little guys here. If this partnerships flops, FIFA will have plenty other suiters from established crypto markets eager to fix the errors of this expedition.
However, the foundation has already proved that they have an ear to the streets and a detailed understanding of NFTs, their buyers, and potential points of utility. Don't be surprised if instead of choosing one option, we see all the above and more. These are truly exciting times for Algorand and crypto.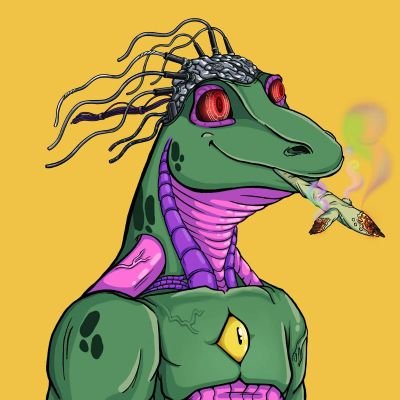 Ryan is a person whose life purpose empowering people to pursue their passions. He has a Masters in Sport Psychology and is starting his consulting business, Hawks and Co. Pristine Performance. By day he works in social services and by night he's an algo NFT degen. His other main interests include fantasy football and Final Fantasy.
*All articles published on the Shufl.app website are the opinions of the author. As opinion pieces they may not reflect the opinions of Shufl Inc. These articles are created purely for entertainment and informational purposes only and do not constitute investment advice. Cryptocurrency and NFTs are highly volatile assets and you should always do your own research before making any investment.