2nd Oct 2022
Ryan "The RyBred" Hawks
Into the Polyverse: How the Team Behind Polynize is Building an Innovation-Based Reality
Imagine a world built on the phrase "Innovate to Earn" – a world with almost no barriers to entry where anyone can start launch a new movement. Polynize is building up their "Polyverse" to do just that. With a core mission to help and support creatives, they seek to solve the world's problems by bringing people together into a unified hive mind.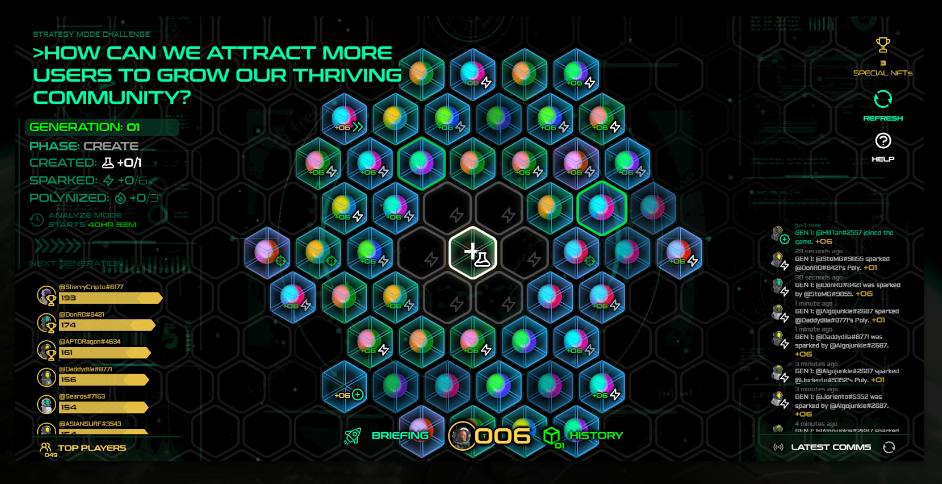 What is Polynize?
Originally called Tinker, Polynize was started by Marrs and Shourov, who met at a house party. It started as a tabletop game where players used hexagonal cards to write down ideas and start solving problems! The idea was to create a type of game that mimicked the way that musicians jam and create music together.
Jam sessions turn isolated notes and individual instruments into a cohesive song. Polynize uses that same creative energy to turn one person's idea into a collaborative, working concept. The hexagonal cards give off the vibe of relating to a hive. A hive mind can come together to solve tough problems. They also conjure imagery of bees, hence the name, Polynize. Once an idea is pollinized, it spreads and grows algorithmically.
COVID-19 caused the team to fast track their digital experience. Now, Polynize exists mainly online, incorporating Algorand as their Blockchain of choice. Melding Blockchain and tabletop wasn't the end for them either. Marrs also emphasizes their melding of esports into their philosophy. They have "6 C's" philosophy that incorporate the concepts of creativity, collaboration, communication, courage, commitment, and cognition into their business model.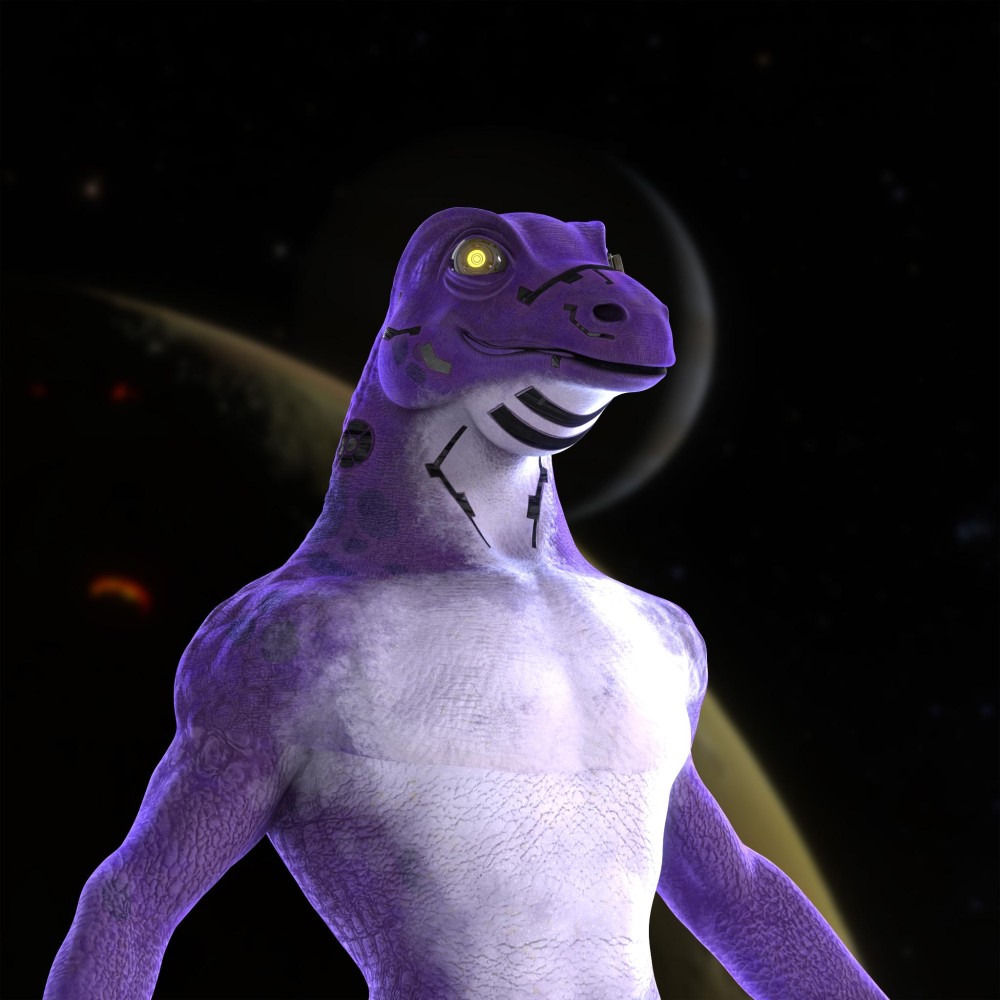 The Nuts and Bolts of Poly
So where should people go to get started with Polynize? A good start would be the project's Discord server, which has various links, including the official site. The Announcements channel will keep everyone up-to-date on the current happenings. But, people can check the pinned messages there to find the Polynize game tutorial, which links to a video to show how to play. Start with the Mission Control page to see a list of current and completed Missions. Missions are the specific games to play, which at some point will be able to be started by anyone. There are three phases: the create phase, the play phase, and the analyze phase.
Once started make sure to check the mission criteria, and then jump right into the game board. What users will see here is what looks like a giant honeycomb filled with "Polys," each one representing a different person's, with the player's right in the middle. To really get into the game, the player records their response to the mission, checks the written transcript for accuracy, and then can upload a picture to help gain attention. From there, the player chooses a headline that will catch people's eyes and writes a little summary of their idea.
Next, it's time to start sparking other Polys that the player likes by looking at just the other person's title and summary. Once there are six sparked Polys, it's time to choose the top three of those by listening to the audio and checking the image. The final Polynization step is to answer the criteria questions to rate the quality of the Poly. This will move on the best Polys to the final stage, where they can then be evolved, or combined with other ideas – this is where the real collaboration comes in!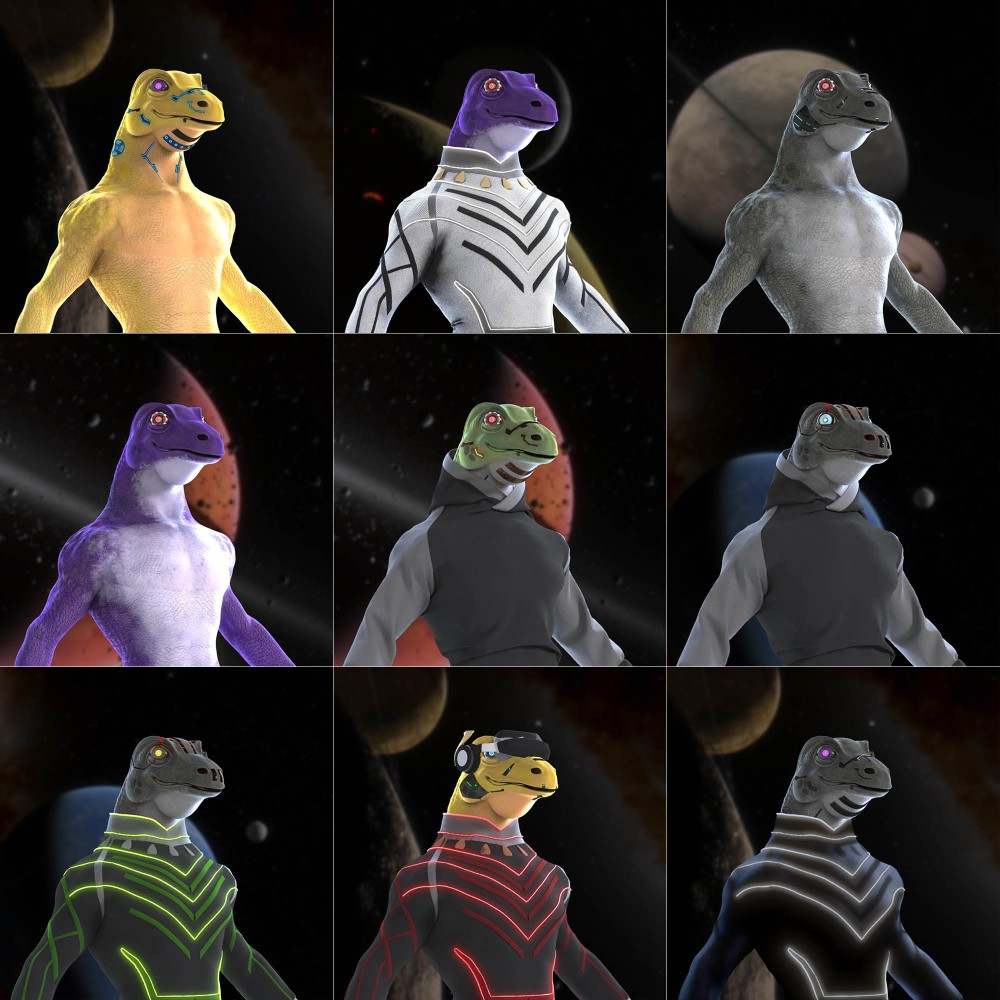 Uniting Communities
Polynize has been working hard on developing a model that fosters collaboration and community building. They plan to launch Polynize Guilds soon, each with an important role within the Polyverse. Members will receive a medallion with exclusive perks and benefits including $PLNZ and auto Whitelisting. More on this to come!
They have already been working with a few Algorand projects. Tiger Chi was the first one, where they launched a mission to attempt to grow their community. They have also had other missions to help grow the entire Algorand scene. One asked how Elon Musk can use Algo to colonize Mars. Another that is preparing at the time of this article's publication is focused on how Defi protocols can be utilized to re-imagine Algorand Governance.
Lately they have been getting a ton of attention based on the collaboration with the top NFT project on Algorand, Al Goanna. They're set to release a set of 250 Goannas that live in the Polyverse. The two projects collaborated on a mission to give out gold list spots to the top 25 finishers. From there, 200 will be available for white list spots, and 25 will be kept for the team treasury. Goanna released their Mutants Versus Zombies just a few weeks ago, but there is no shortage of hype for this imminent release.
The ultimate goal of Polynize is to get people to wake up and instead of checking Tik Tok or Twitter, to check Polynize. Only time will tell if that happens, but the team is well on their way!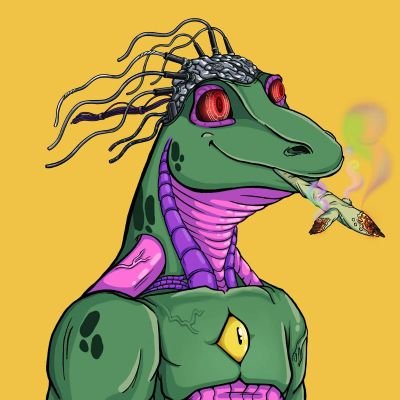 Ryan is a person whose life purpose empowering people to pursue their passions. He has a Masters in Sport Psychology and is starting his consulting business, Hawks and Co. Pristine Performance. By day he works in social services and by night he's an algo NFT degen. His other main interests include fantasy football and Final Fantasy.
*All articles published on the Shufl.app website are the opinions of the author. As opinion pieces they may not reflect the opinions of Shufl Inc. These articles are created purely for entertainment and informational purposes only and do not constitute investment advice. Cryptocurrency and NFTs are highly volatile assets and you should always do your own research before making any investment.