17th Oct 2022
Ryan "The RyBred" Hawks
Making the Non Fungible…fungibl
Nobody.algo is one of the most high-profile people on Algorand. Outside of Algo he has been a full-stack dev for over five years and was Lead Developer at the former company he worked for. In the Algorand scene he is known for his almost larger than life Algo NFT collection and as an ambassador for the chain. He is working on an app called Fungibl, which will provide something new to the scene that many people do not even know they need. Fungibl will make it easier for people to diversify their NFT collections and get into other micro-communities on chain. Read on to find out how the idea started and what it is about.

Nobody's Fungibl Origin Story
Nobody.algo's real name is David Cooley, but here we'll call him Nobody. He states that he got into AlgoNFTs while on vacation in Bogotá while eating tacos and drinking daquiris. His first shuffle? 15 MNGOs at 50A a piece. Not a bad haul. After acquiring hundreds of NFTs, he started thinking about how he could be productive himself in the community.  Nobody has always seen himself as a creator, but didn't want to build a marketplace, a financial product, or even his own NFT project. As a web developer, he saw an opportunity – to build an dApp. The facts are that at least at the moment, Algorand is an extremely saturated market.
His vision hinged around a question: "could you make a liquidity pool for NFTs?" What ended up being the vision was creating a place for people to swap NFTs with people on demand. Some of the nuts and bolts of making this,were to create a token and a way to automate NFT valuations for fair exchanges. The idea was one thing. The execution would be another.
Making the Non-Fungible, Fungibl
Nobody started a Reach Ascent boot camp. Reach is a high-level language for writing smart contracts that supports Algorand and is an ideal way to quickly go from Web 2 development to writing smart contracts. From there came a whirlwind of applying for a grant from the Algorand Foundation at the eleventh hour. This included a 72-hour blitz to get a 20-page proposal over the line in time. Once the grant was approved, the ASA name was finalized ($FUN), a business account established, and a brand informed by the community to boot.
Fungibl recently shared a tweet thread with some details on what the app will look like. A key word is accessibility. An aesthetic, quality design was the focus, and will look great on all screen sizes. Simplicity is another focus. This app will be easy to access from a web browser, link a wallet to, and start trading. Enough said.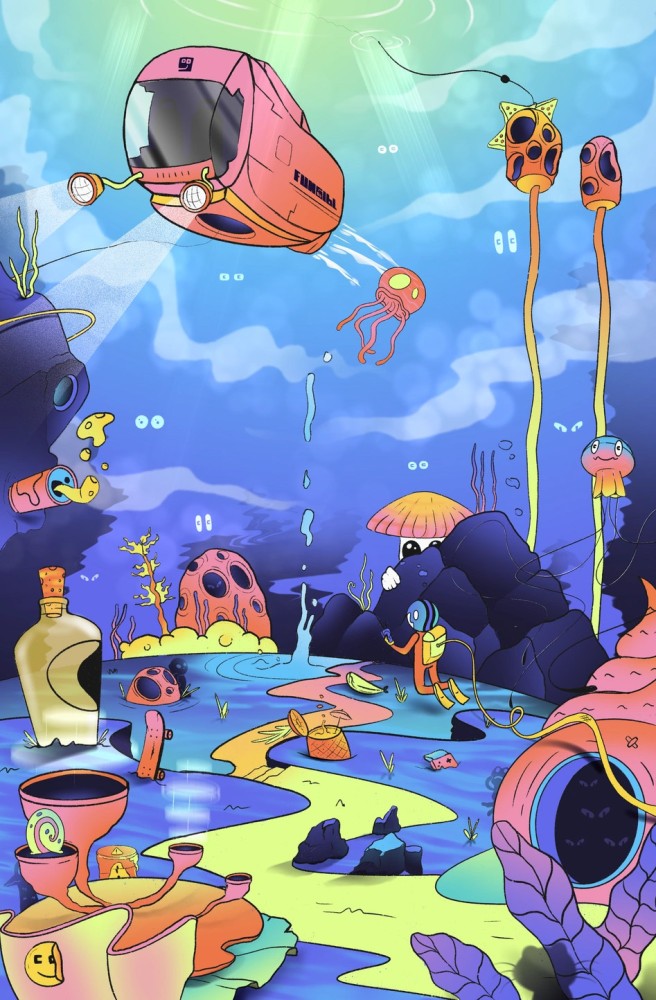 Too Many NFTs, Not Enough Time
The facts are that most people are in the Algorand community because they want to invest in projects that they believe will grow in the future. What makes NFT projects different compared to many other types of collectibles is that their success is mainly the result of a bustling community. There are tons of projects with great art, or a nice roadmap. Yet, buying simply on these valuations does not guarantee success. To truly evaluate a project, one must often spend time in a project's Discord server. But that takes a ton of time, and with all the quality projects out there, truly an impossible task.
From there, getting to know the nuances of traits and their valuation. Floor prices are one thing, but the rarity of a piece can greatly affect its floor. Usually aside from the top one percent or so, the community decides what traits are worth more than others. Studying and learning the preferences of the community are key to informing secure purchases for collectors. The result of this is that people often get to know a few great projects really well and stock up on them. But others are left behind. If only there was a solution to this.
A Fungibl Future
Enter Fungibl. Simply put, Fungibl is an app that makes a Non-Fungible Token Fungible – kind of. The way it works is that people can put their NFTs into a pool in exchange for $FUN. They then use $FUN to pull randomized NFTs out of the pool. There are no sales or negotiations in this process – it is all a per-calculated process. The closest analogy would be using an AMM style liquidity pool to trade ASAs. Only in this case you would be swapping NFTs for #FUN and $FUN for NFTs.
While other dApps attempted to do similar things on other chains, they would generally have multiple pools with each only holding NFTs from a single collection. Additionally, an entire project is often standardized to floor price, which is less than ideal for those with rare pieces. Fungibl solves for both of these issues with a single pool that can support NFTs from all Algorand creators. Valuations are clevely automated with well thought out safety checks to ensure they not only correlate to the latest market data but can't be easily gamed.
Fungibl has a ton of plans for the future, aiming to become more than just an dApp. One thing Nobody has mentioned is that Fungibl is a DAO, more will come on the details of what that entails later. However, the initial goals are very clear. The top priorities are more engagement overall for both large and small projects and increased liquidity across the ecosystem. Collectors will be exposed to projects and artists they may not have known about, or at least had not explored. It's also just a nice, fun way to discover Algo NFTs. Nobody really wants to innovate the scene in a way that in his words contributes to "the wholesomeness, friendship, and generosity of the community I love."
Any new product or service should focus on providing an improved user experience and community building. Fungibl checks both of those boxes. It will be great to see how this project goes.
For now check out the website here, and make sure to follow them on Twitter here.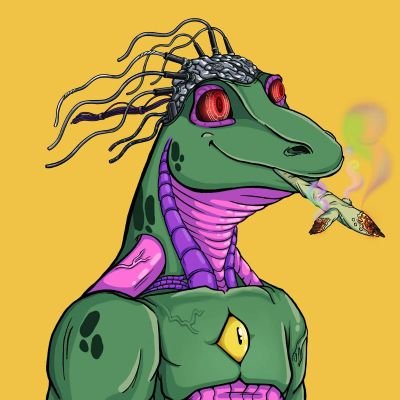 Ryan is a person whose life purpose empowering people to pursue their passions. He has a Masters in Sport Psychology and is starting his consulting business, Hawks and Co. Pristine Performance. By day he works in social services and by night he's an algo NFT degen. His other main interests include fantasy football and Final Fantasy.
*All articles published on the Shufl.app website are the opinions of the author. As opinion pieces they may not reflect the opinions of Shufl Inc. These articles are created purely for entertainment and informational purposes only and do not constitute investment advice. Cryptocurrency and NFTs are highly volatile assets and you should always do your own research before making any investment.