6th Oct 2022
Ryan "The RyBred" Hawks
Month in Review – September
It was another record-breaking month for Algorand. For the third consecutive month, they break their all-time-high in sales volume, notching in a whopping 8,660,182A in sales for September. Much of this was due to MvZ. However, even taking away all of their sales for the month, Algo likely still tops 6 million in volume.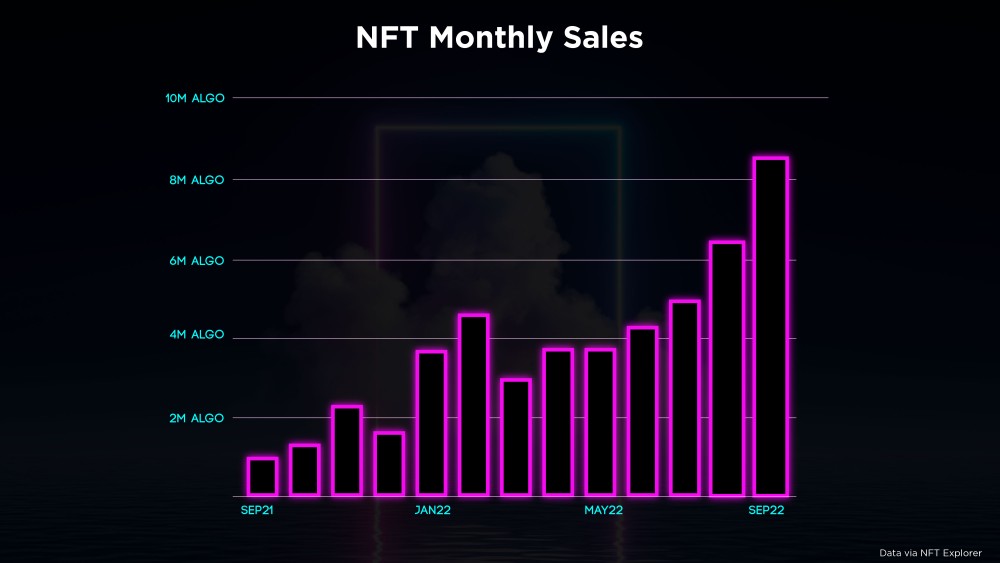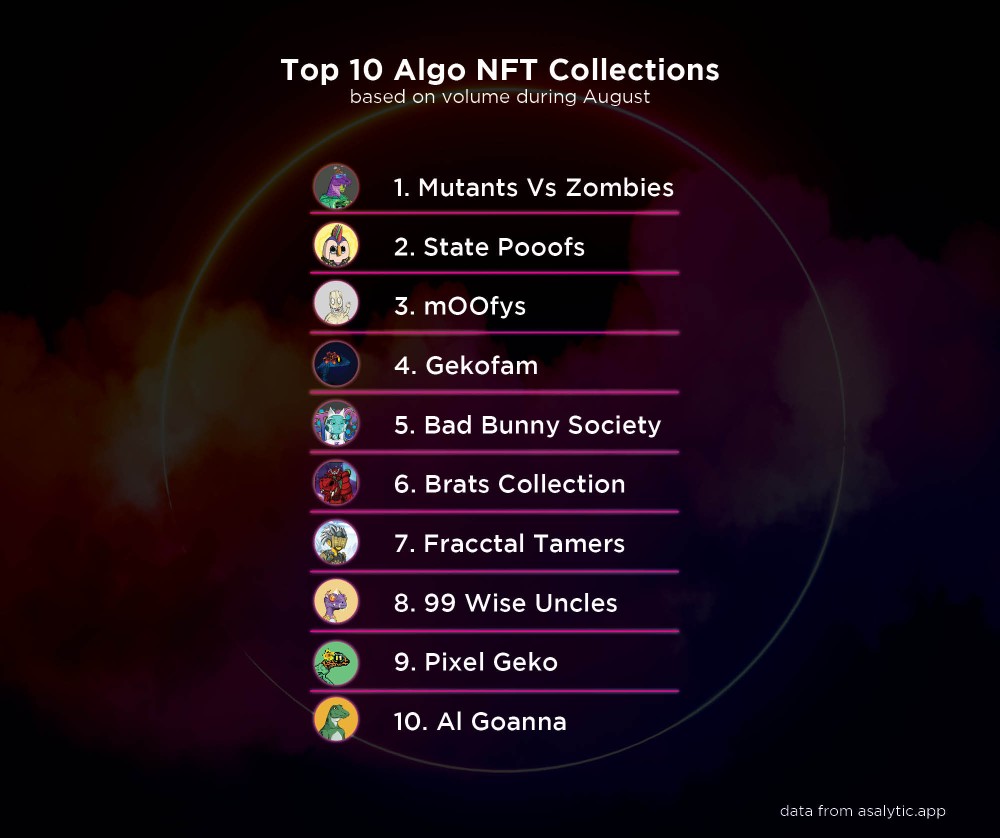 MvZ blew it out of the park with their release. In fact, their 2.7 million in sales was higher than any month in 2021 for Algorand. It was also about a quarter of the total sales for the month. If there was any doubt, Al Goanna proved they sit alone at the top for Algorand NFTs.
State Pooofs started the month off strong. The cute little berbs pumped out about 250kA in their first seven days, setting the tone in what would be a record-breaking month. They ended up finishing second in sales.
The Gekos are staying strong in preparation for their next generation: Mama's Indominable Army: MIA. The Geko Empire includes Gekofam, 99 Wise Uncles (WU), Pixel Geko, and m00fs. All of them were inside of the top 10 for the month.
Bad Bunny Society is a new project that came onto the scene recently. They started preparing for their release in August in Discord, and then dropped their collection of 3,336 in mid-September. BRATS COLLECTION is a Gen 2 of Heepow, who have quietly been doing building up a strong project for a while. They should be able to build on a strong release!
Fracctal Tamers come in at number seven with consistent sales after topping one million in volume. Al Goanna rounds out the top sales with another strong month. MvZ is out, but the OG lizards aren't going anywhere either.
Notable Launch of the Month: Algo Tundra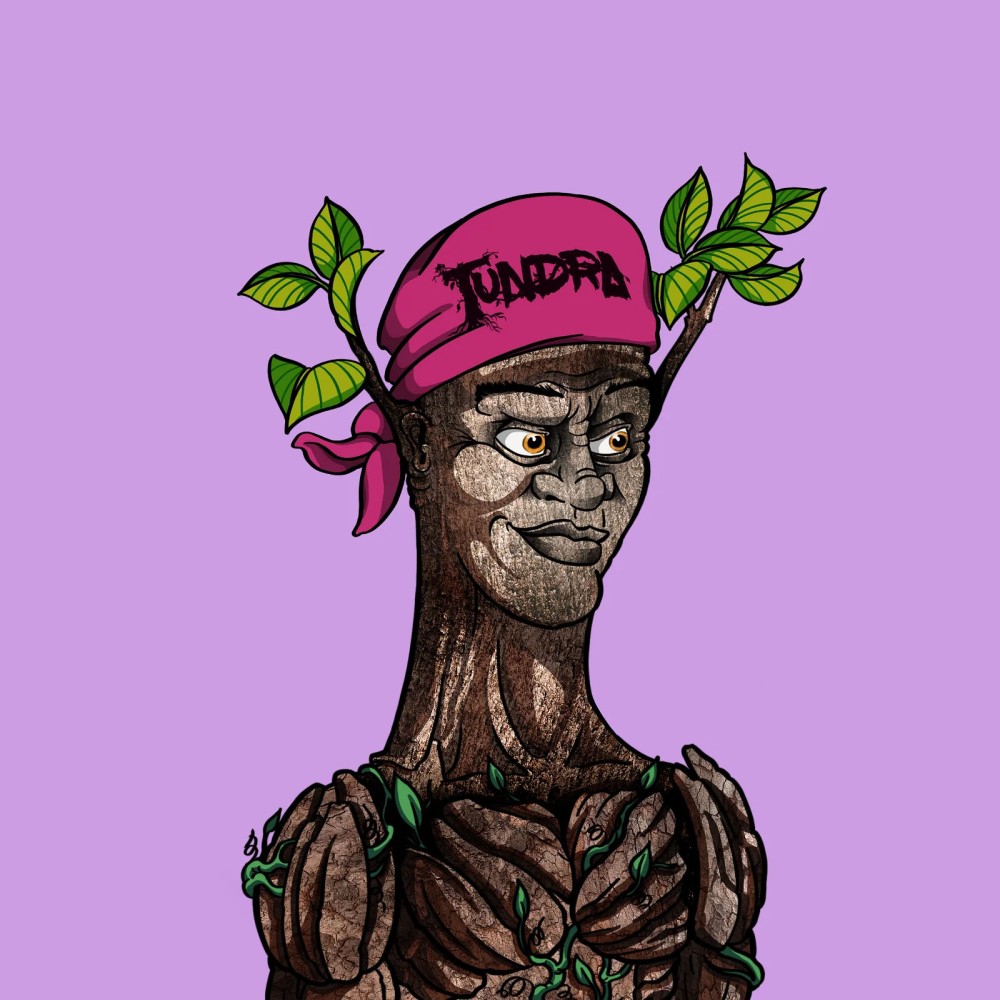 Algo Tundra describes themselves as artists and NFT enthusiasts that are looking to bring environmental awareness to the Algo community and the entire planet. Their first drop consisted of 999 tree-inspired NFTs. Their Discord has a roadmap, but they state that they want to be community-driven project that evolves over time as they grow their following. 50 percent of secondary sales revenue goes to the Goanna tree fund.
Their collection of Tundras showcases some artful looking humanoid trees. Their "hair" is made up of various types of leaves and flowers in a plethora of colors. Some are covered by doo rags, straw hats, bucket hats, or beanies. The rarest of the bunch have traits like laser beam eyes or leopard-print bahrobes. There are even a few with blue skin out there. It will be cool to see how this project develops.
Next Gen Release of Note: Naughty Mammoths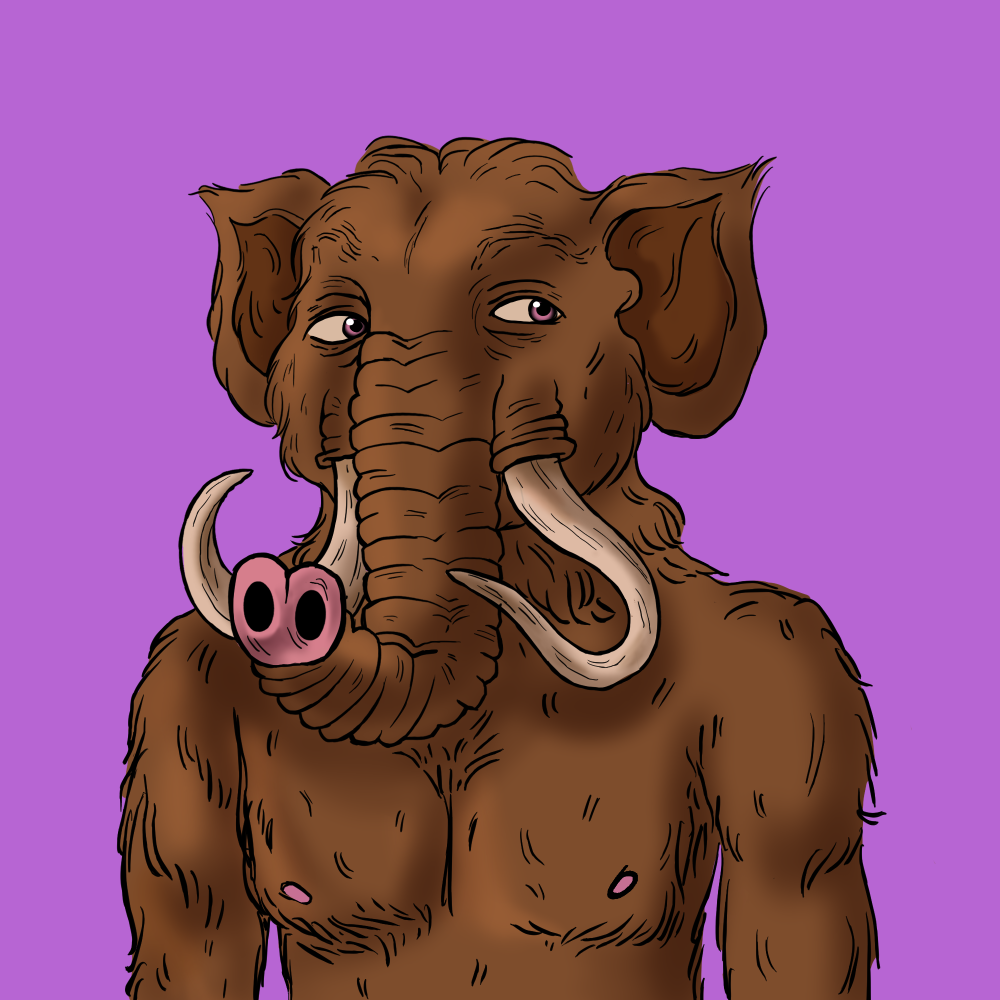 This one is technically a Gen 4, but the second iteration of Mammoths for ANIMALGOS. The ANIMALGOS project is not just about animals, but extinct animals. The first generation focused on Sabre-Tooth Tigers and were hand drawn 1/1s. There were plenty of pop-culture inspired tigers, including Hannibal Lecter, Goku, and plenty of athletes. Gen 2 moved to another lovable prehistoric creature: Mammoths, following a similar style as the first.
The third series went back to the Sabre Tooths but made them – Adorable Felines. This release saw the project begin to build momentum. The cute kitty cats were generative and released mostly all at once via shuffle. There are a mixture of regular and mutants that are 1/1 and unique to the other generative pieces.
The fourth iteration takes the most obvious route – Naughty Mammoths. Like the Adorable Felines, Naughty Mammoths are little baby versions of the tusk and trunk Gen 2. They even managed a sneaky collaboration with PSYspira's tapestries as a skin!
It's worth noting that Naughty Mammoths is the first drop which Caliam, a company headed in part by gov.algo advised. The partnership seems to have paid off, it put Naughty Mammoths as the top project on Algorand for a week based on volume.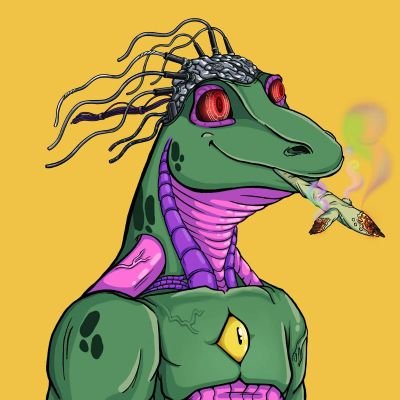 Ryan is a person whose life purpose empowering people to pursue their passions. He has a Masters in Sport Psychology and is starting his consulting business, Hawks and Co. Pristine Performance. By day he works in social services and by night he's an algo NFT degen. His other main interests include fantasy football and Final Fantasy.
*All articles published on the Shufl.app website are the opinions of the author. As opinion pieces they may not reflect the opinions of Shufl Inc. These articles are created purely for entertainment and informational purposes only and do not constitute investment advice. Cryptocurrency and NFTs are highly volatile assets and you should always do your own research before making any investment.