19th Nov 2022
Ryan "The RyBred" Hawks
Poppin Puffins Journey to Algorand, the World Cup, and Beyond!
Poppin Puffins just hit it's one-year anniversary. Originally released on Terra Luna, Puffins migrated over to Algorand after Terra's crash, where they call it home today. As their name states, the project is based on the cute little puffin, a bird that feeds by diving in waters to snatch up fish. Many Poppin Puffins (from the PufFANs collection) will dive into wallets for white list owners prior to savvy collectors trying to snatch them up from secondary. We spoke with their project manager, HR Puffin Stuff to get more details about the project and their future plans.
Poppin Puffins Journey to Algorand, the World Cup, and Beyond!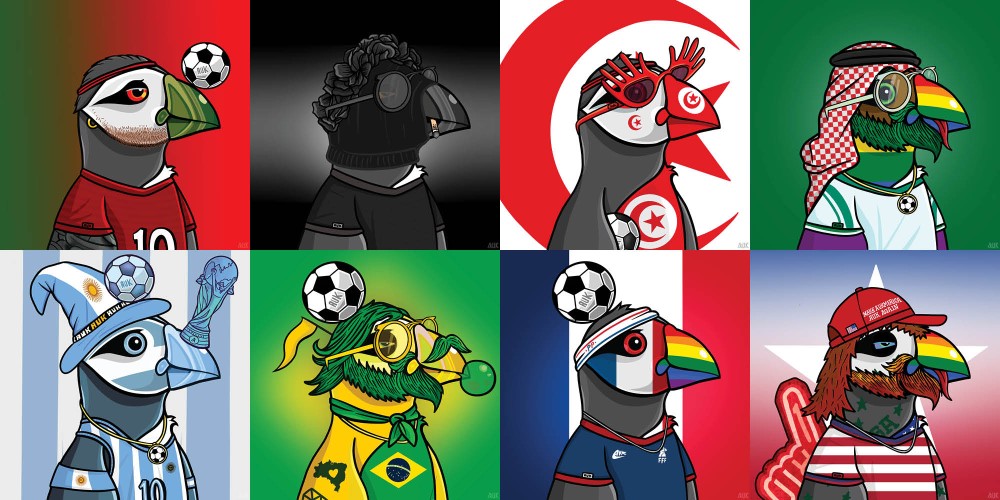 A High-Flying Origin
The Puffins were started by longtime friends The Olifants and Lil Auk. The two have worked together in real life for about ten years. They're involved in a film festival in Iceland where all the shops around there have puffin merch. The birds are fun and playful, a vibe they wanted to capture for their project. But they also recognize the importance of keeping these and other fun and playful critters on this planet, donating two percent of initial mint earnings towards conservation.
What initially started as a fun project for both Olifant and LilAUK quickly progressed to something much more. The founders first did a small pilot on the Tezos blockchain before relocating to Terra. They opened up the 30 day shuffle November 19th, 2021 and things were going well. One collector even bought a bunch of them and gave them away to his family as a Christmas present. People started writing stories about their Puffin, giving each NFT even more individuality that was shaped by its holder.
Turbulent Winds
Things took an unexpected turn in May 2022, when Terra Luna crashed, the effects of which were felt across the entire blockchain ecosystem. Estimates show that approximately $60 billion in value was wiped out. Terra Luna was backed by Luna coin, worth about $166 each at its peak and a sister coin UST an algorithmic stablecoin. One of the big draws was Anchor Protocol's 20% APR for staking UST.
On May 7th, a series of trades put Terra UST under pressure which then caused it to begin to depeg. This set off a chain of events that lead to the dramatic crash of the entire Terra Luna Blockchain. Prior to being delisted, it was worth only a fraction of a penny.
While losing the majority of project's initial investment was a tough pill to swallow, the team knew that their long-term vision of Poppin Puffins needed to be realized. HR Puffin Stuff joined the team from the holder base as Vice Puffin of OrganAUKzation to help keep projects on track. They started looking for another home for the colony. Enter Algorand.
"We lost everything on Terra in a matter of hours, and we only had a few days to decide whether or not we would continue our project. The #Algofam gave us immediate support and helped us build a new home." says LilAUK
The Poppin' Journey Continues
In the near future, holders will be airdropped helmets for the Puffins to use when they strap into The Poppin Rocket to establish a new Cliff Colony outpost. The helmets will be based on certain traits or backgrounds the puffins have, including lava, glacier, aurora, and cliff. These helmets will allow the Puffins to stay safe on their journey that will be sure to… morph them forever. There will also be different rarities on helmets, with Legendary rarity giving special powers.
Before that however, the Puffins are making a pit stop at the World Cup. The Olifants is a huge football fan and started working on this collection in August deciding to take a fan approach in what they are calling Poppin PufFANs. The collection has been created in a trading card style, to encourage active trading and swapping. There are multiples of the same NFT giving fans the opportunity to grab a collectible representing their favorite team in the tournament. Owning a PufFAN qualifies you to win prizes from the Poppin PufFAN WC League games and take part in various Discord games during the tournament. Holders who collect PufFANs will become eligible for unique 1/1 NFTs.
32 teams, 10 NFTs for each team each modeled after sports trading cards with 4 different rarity levels:
Auking Rare 2 per team 1 minted each
Rare 2 NFTs per team 3 minted of each
Uncommon 3 NFTs per team 7 minted of each
Common 3 NFTs per team 10 minted of each
There are also 10 Hooligans and 10 Streakers that are AUKing Rare
Total Number: 1908
Mint Price: WL 19A, Public 29A
More Than Just Fun and Games
HR Puffin Stuff echoes what a lot of people in the Algo space already know – we need greater adoption of Algo NFTs. The Puffin team is solution focused and is actively working on a mobile game that will introduce people to NFTs and tokens. The Puffin game will be a nostalgic mobile arcade game on iOS and Android for all ages. Unlock levels and gameplay with your Puffin NFT. The game is currently in testing and the goal is for it to be available on all mobile OS App stores and be accessible to non crypto natives.
In order to encourage mass adoption, some of the stereotypes around crypto and NFTs need to be addressed. One common misconception is the narrative that NFTs are bad for the environment. Not simply content to mint NFTs on a carbon negative chain, the Puffins sub committee Poppin Guardians support a range of environmental and social causes. This charity branch of the project evolved organically from holders and is overseen by Shadowwarrior. The Project donated 1o% from every single drop and event. So far they have supported numerous charities including: The Fatherhood Project Core Response Unicef USA Stand Up To Cancer Goanna Tree Fund Save the Children Cancer Support Community ACORN DAO Puffin Preservation Society Asthma and Allergy Foundation of America. A recent example of their positive impact, are the World Refugee Puffins, which were inspired by HR Puffin Stuff volunteering at the Ukraine Border. The proceeds from the auction were donated to Unicef and Core Response.
The decision to host the Olympics in Qatar has been widely condemned by human rights groups and there are reports of major issues regarding the safety and treatment of workers involved in the construction of stadiums for the tournament. Ten percent of the proceeds from the PufFans drop will go to human rights charities working to support the victims of FIFA's unjust practices.
"True our Puffin mission of inclusion and conservation, we decided to celebrate the FANS with a fun, high-quality, low-cost collection, while donating 10% of proceeds to human rights charities working to support the victims of FIFA's unjust practices."says LilAUK
Make sure to pick up your Poppin Puffin or PufFan today!
https://www.poppinpuffins.art/
https://twitter.com/PoppinPuffins
https://discord.com/invite/poppinpuffins
https://www.instagram.com/poppinpuffins/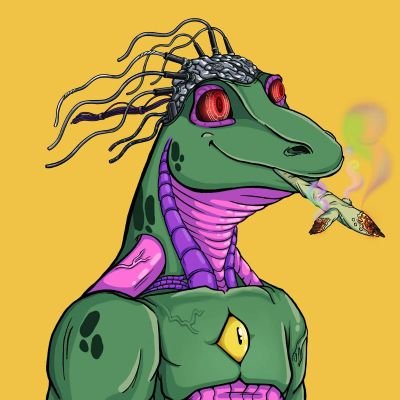 Ryan is a person whose life purpose empowering people to pursue their passions. He has a Masters in Sport Psychology and is starting his consulting business, Hawks and Co. Pristine Performance. By day he works in social services and by night he's an algo NFT degen. His other main interests include fantasy football and Final Fantasy.
*All articles published on the Shufl.app website are the opinions of the author. As opinion pieces they may not reflect the opinions of Shufl Inc. These articles are created purely for entertainment and informational purposes only and do not constitute investment advice. Cryptocurrency and NFTs are highly volatile assets and you should always do your own research before making any investment.