4th Mar 2023
Shufl
Shufl becomes official tech partner for NXTG3NZ ahead of their first major release
Algorand NFT marketplace, Shufl has become the official tech partner of digital wearables company NXTG3NZ. Co founded by Lil Durk, Satoshi Designs, and Nexus, NXTG3NZ is striding into the web3.0 space, revolutionizing footwear along the way. As part of this long term partnership, Shufl will be responsible for handling the NFT release (drop) and will work with NXTG3NZ to facilitate their own dedicated marketplace allowing secondary trading.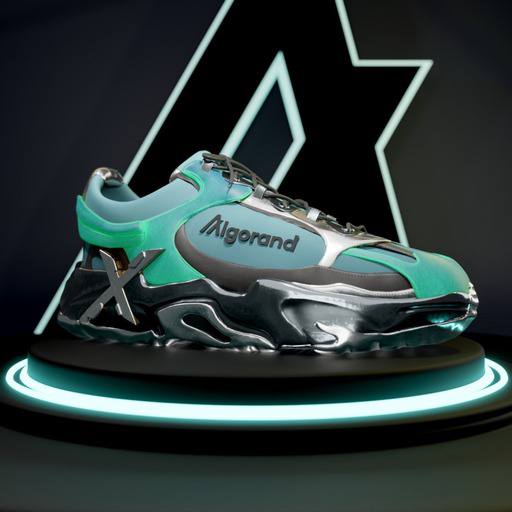 The much anticipated '7220' NXTG3NZ collection, is designed by the legendary Devonte' Black. Featuring unique 1/1 digital collectibles, these NFTs grant access to a limited edition collection of physical sneakers and merchandise as well as exclusive fan access.
"The power has shifted to the artists and their fans with Blockchain tech. I want to not only be a successful rapper/entrepreneur but a powerhouse voice in the metaverse and NFT community, at the forefront of this movement," says Lil Durk.
Several previews of the sneakers have been released to widespread acclaim but the team have remained tight-lipped around the drop with full details expected to be released in the coming weeks. Demand is anticipated to be high for what is set to be one of the most hyped NFT collections being released in the first half of 2023.
"We are excited to partner with Lil Durk and the NXTG3NZ team and bring this collection to Algorand. With Durk's following being a largely non-crypto native audience, we understand the importance of creating a seamless entry into the web3.0 space for his fans and ensuring their first experience of blockchain is a good one." Ben Wyeth, CEO of Shufl Inc.
The collection represents the first major release by a mainstream recording artist on the Algorand blockchain and is estimated to bring significant volume to their growing NFT scene. Algorand is well known for its fast transaction times, low fees, and green credentials which make it a perfect choice for established brands looking to dive into web3.0
"We're very high on the Token-gated model as a form of NFT utility, as well as the notion of "Digital Twinning" digital and physical items – aka "Phygital".
The NXTG3NZ team are pushing the envelope by releasing collectibles as a representation and authentication of Lil Durk's premium sneakers to a mainstream audience, as well as a bridge for ticketing, access and retail discounts potentially down the road.
We're glad to see Algorand chosen for its superior performance and ability to provide the best User Experience for Lil Durk's fans and sneakerheads all over the world." Shamir Ozery, Head of Web3.0 Algorand Foundation.
NXTG3NZ:
Co Founded by Lil Durk, Satoshi Designs, and Nexus, NXTG3NZ is revolutionizing footwear at the intersection of fashion, technology and culture.
Lil Durk:
Grammy nominated, Chicago rapper, singer, and songwriter Lil Durk is a prominent figure in the hip-hop scene. He has had two albums debut at the top of the Billboard charts and collaborated with popular artists such as Kanye West, Drake and Lil Baby.
Shufl:
Shufl is an Algorand NFT marketplace dedicated to empowering creators and communities while using our platform to drive real world impacts.
Algorand:
Founded by Turing Award–winning cryptographer Silvio Micali, Algorand's high–performing Layer-1 blockchain is unparalleled for providing fast, frictionless, and inclusive technologies. A recognized leader in sustainable technology with a commitment to interoperability and consistent delivery, Algorand is reshaping industries from TradFi and DeFi to new creator economies and beyond.
*All articles published on the Shufl.app website are the opinions of the author. As opinion pieces they may not reflect the opinions of Shufl Inc. These articles are created purely for entertainment and informational purposes only and do not constitute investment advice. Cryptocurrency and NFTs are highly volatile assets and you should always do your own research before making any investment.