28th Dec 2022
Shufl
Shufl Joins ULTRADE as the Newest Whitelabel Partner
Al Goanna is one of the leading NFT projects on the Algorand blockchain and the newest ULTRADE Whitelabel partner. In this partnership with ULTRADE, AI Goanna can deliver ready-made DeFi trading solutions to their community. In minutes, they will launch and manage a fully branded version of the Ultimate Trading Suite.
A Partnership Built to Thrive  
After two sell-out collections, AI Goanna is changing the narrative surrounding NFTs and demonstrating that they can be a force for good and drive significant real-world impact. Algorand's first dedicated environmental impact fund, The Gilbert Goanna Tree Fund, has contributed to planting around 200,000 trees and counting.
The AI Goanna ecosystem is expanding, from its humble beginnings of planting one tree for each NFT sold, to an entire ecosystem with multiple collections, a DAO and environmental impact fund. In August '22, they doubled down on their commitment to Algorand NFTs by launching their own dedicated NFT marketplace, Shufl. Revenue from the marketplace platform is used to provide funding for their community DAO treasury.
AI Goanna will be able to launch, manage and integrate the ULTRADE Whitelabel DeFi trading platform through the ULTRADE admin panel, which will also offer the tool to create new trading pairs and the ability to self-list their token for trading. The self-list token option via ULTRADE saves many costs compared to CEX listings, and ULTRADE's orderbook DEX reduces price volatility compared to AMM's. Double win.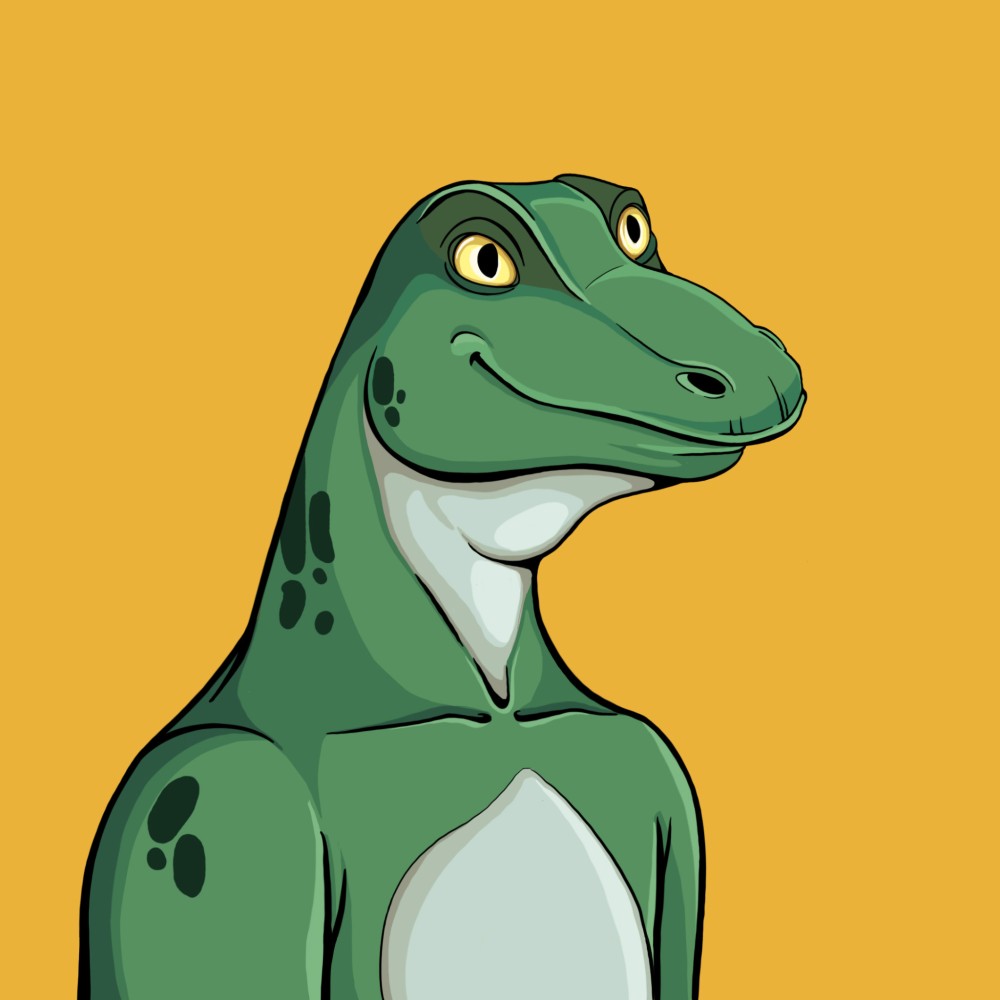 ULTRADE's Ultimate Trading Suite   
At the core of ULTRADE is an all-in-one, non-custodial whitelabel DeFi trading application dubbed the Ultimate Trading Suite. The full Suite's functionalities will include the following: full-limit orderbook trading, Hybrid Aggregating AMM (haAMM), leveraged perpetual contract trading, and a decentralized lending marketplace.
It is here that ULTRADE can truly disrupt the current state of affairs. Brands, token projects, KOLs, and Web3 communities currently send their audiences to a CEX or DEX to trade. And most often, these brands cannot capture and monetize on any of their audience's trading fees. What is worse is that sometimes users will lose their money when a CEX like FTX collapses. Finally, with ULTARDE, Web3 brands do not need to redirect their audiences away from their platforms to trade!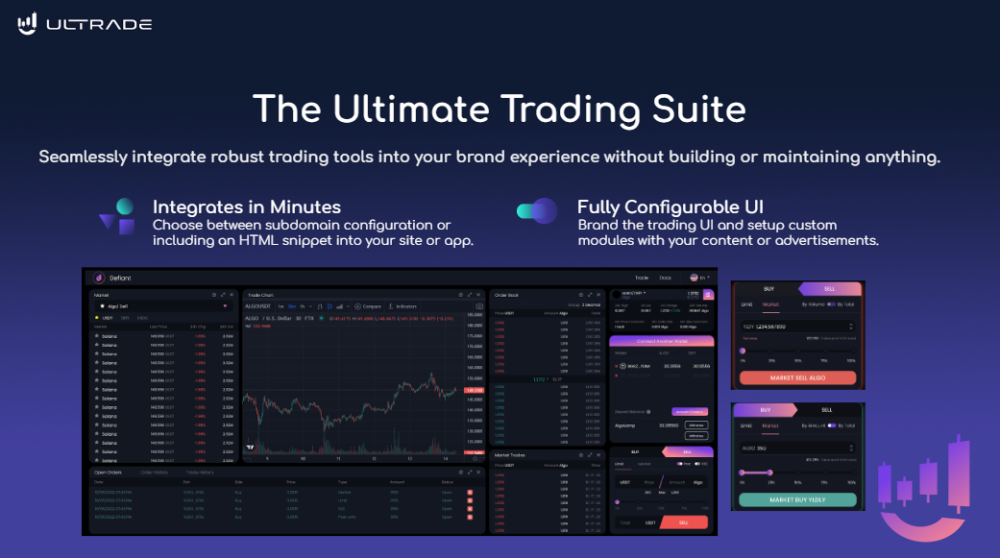 "We are very excited to partner with Algorand projects with the creativity and positive impact as AI Goanna had. ULTRADE's DeFi infrastructure can give AI Goanna the tools necessary to expand from a leading NFT ecosystem to a leading Web3 & DeFi ecosystem on Algorand." Dan Goldman, ULTRADE Founder & CEO.
"We can't wait to play with the opportunities that ULTRADE's whitelabel advanced trading platform and token self-listing functions can bring to our community."  Benji, Goanna NFT Project Founder.
A Future for Good
Expect many more Whitelabel partnership announcements coming soon! And in the meantime, learn more about why we began our journey on Algorand. After receiving much support and partnership interest from AlgoFam projects, we are pleased with our decision to start here! Brands like Al Goanna can stake ULTR tokens to earn up to 90% of the trading fees when they spin up their own DeFi platform. We welcome the Al Goanna community, Algorand community, and all DeFi enthusiasts to join our ULTRADE Telegram and Discord communities! We are thrilled to have Al Goanna  with us on this journey to shake up the dominance of CEXes and propel DeFi into the mainstream!
About Al Goanna
Algorand NFT ecosystem driving real-world impact. Over 195,000 trees were planted.
Website | Medium | Twitter | Discord | Youtube 
About Shufl
Shufl is an NFT marketplace dedicated to empowering NFT creators and communities building on Algorand.
Website | Blog | Twitter | Discord | Youtube 
About Ultrade 
DeFi-as-a-Service: Full-featured DeFi trading ecosystem giving brands, projects, and communities the ability to generate and capture trading fees from their audience in an owned experience.
Website | Testnet | Twitter | Discord | Telegram | Reddit
*All articles published on the Shufl.app website are the opinions of the author. As opinion pieces they may not reflect the opinions of Shufl Inc. These articles are created purely for entertainment and informational purposes only and do not constitute investment advice. Cryptocurrency and NFTs are highly volatile assets and you should always do your own research before making any investment.