23rd Sep 2022
Ryan "The RyBred" Hawks
Al Goanna – Mutants Versus Zombies Makes All of Algorand a Winner
The Second Generation of Al Goanna, Mutants Vs. Zombies (MvZ) drop was the most sought after Algorand release to date. After slowly releasing the plan, with it being both mutant and zombie transformations of the original lizards, the community spent months salivating over what they might look like. As previews rolled in, it was obvious that the team was going to reward the community's patience. The transformed lizards were just what a second generation of a project should be: complete evolutions full of popping colors and meme-worthy traits. Read on to get the full scoop of the drop.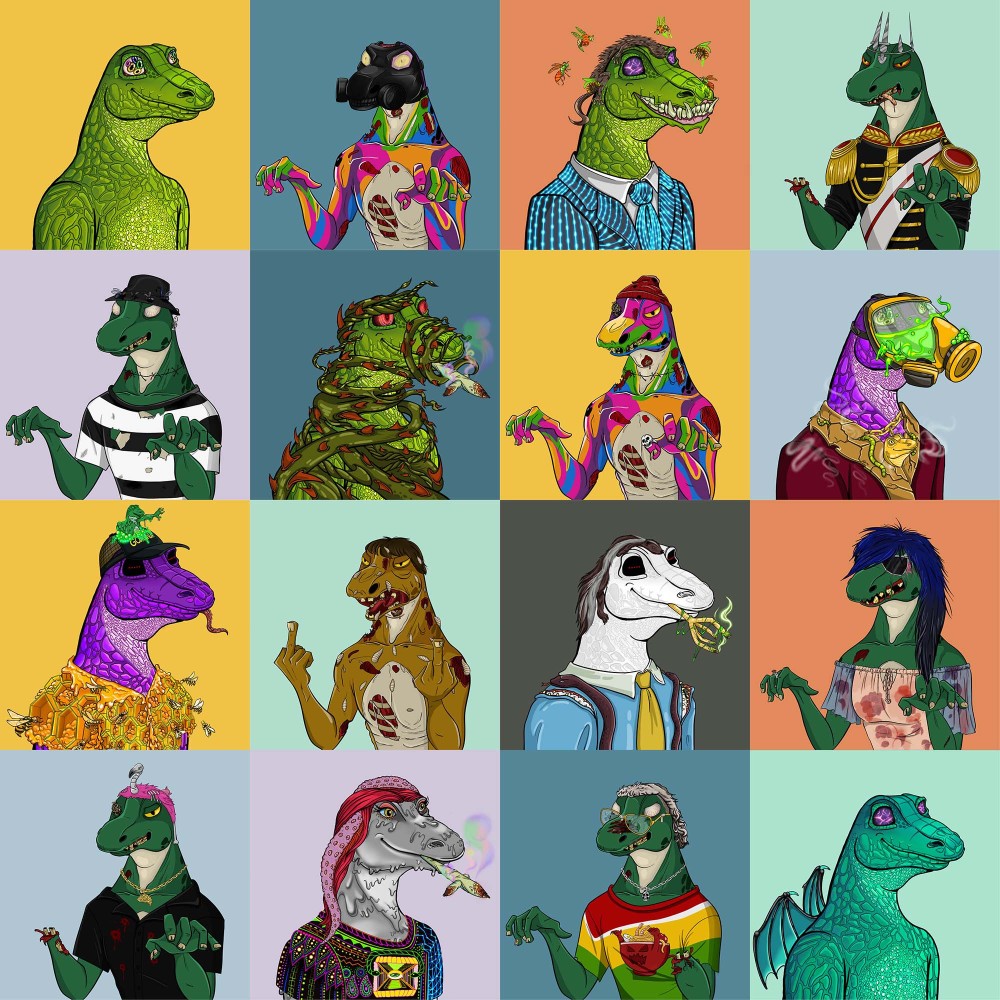 Pre-Sale Whitelist
24 hours prior to public shuffle was the whitelist drop, which had a total of 2,765 spots. The whitelist remained open for 22 hours, where those with spots could mint their random mutant or zombie for 222A. It's hard to picture a smoother drop. While there was a slight delay in minting due to the site not being able to handle demand, it was taken care of swiftly. Anyone on the list had ample time to mint their Goanna –  and mint they did.
However, it didn't stop with mints, almost immediately, secondary sales started pouring in. The floor on Zombies quickly shot to around 500A. Mutants, which the community argues make better Profile Pictures (PFPs), skyrocketed to almost 1200A. People quickly started scoping out lizards that they felt represented themselves – whether they were white zombies, or buff mutants. People that were lucky enough to pull a top rarity had no issue listing at high prices, and whales had no problem scooping them right up.
It doesn't end there. Market watchers quickly noticed that Al Goanna was on the cusp of doing something unprecedented. Prior to this drop, only six projects had ever topped 1 million Algorand in sales. Fracctal Tamers recently made history by being the first to ever hit that mark in just 30 days. MvZ did it in less than 24 hours.
Public Shuffle
The fun was only beginning with the whitelist. The public shuffle ended up with just over 1300 NFTs set for release into the wild. Again, the shufl site experienced a small blip caused by the timer, but the team swiftly and gracefully fixed the issue, only pushing back the drop 30 minutes. Most that went in at least got one NFT, and got quickly to posting their spoils in the Al Goanna discord, and then verifying their wallets to give them access to their mutant or zombie-exclusive channel.
If secondary sales weren't already poppin', they exploded after the drop. The mutant floor took a slight hit, but still held strong over 1,000A. Zombies still sit around 450A floor, but both have seen their fair share of large buys. All of this culminated in the project breaking 2 million algo in sales – all in the span of about 30 hours. With still another 1300 or so to be released via fruits, bites, and other methods, it will be interesting to see just how quickly the project overtakes its parent Al Goanna for the top spot.
Mutants vs Zombies: The Initial Battle
As evidenced by sales, the Al Goanna project is the unquestioned blue chip of the entire Algorand NFT ecosystem. It's not just the NFTs themselves that got them there. Owners have access to DAOs, with those members voting on making various purchases and sales from the Al Goanna vault. Well, they decided to purchase a Mutant Bored Ape from Ethereum.
This Ape was able to travel into the Goanna metaverse, setting off a chain reaction that started turning innocent Al Goannas into zombies and mutants. The peaceful reptilian world of Goanna is now being turned into a warzone with only one of the two sides coming out ahead. This battle will culminate in a 50,000A prize for the winning side.
Some might argue that the mutants are winning, based on their floor price. However, it is too soon to speak about what the actual benefits are to owning one or the other regarding the actual battle. Mutant owners are reveling in what they think is an early victory, but in reality, the battle has not even begun. At the same time, Zombie owners are a dedicated bunch, and many believe they will make a huge comeback in terms of demand.
Overall, the success of Al Goanna's Mutants Vs. Zombies shows that Algorand has a bustling community and a large scoping project that can evolve and meet its owners demands. Their success is all of Algorand's success.
Check out the full collection here: https://shufl.app/collections/Mutants%20Vs%20Zombies?buy_now=false
Twitter: https://twitter.com/al_goanna
Discord: https://discord.gg/UwgeFU6MgW
Website: https://algoanna.com.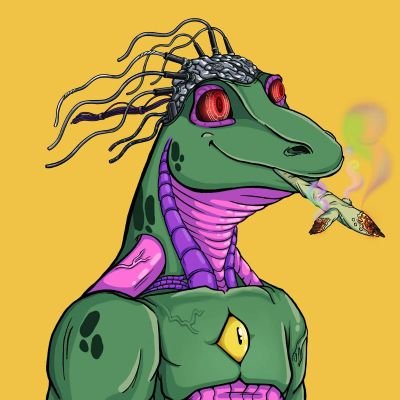 Ryan is a person whose life purpose empowering people to pursue their passions. He has a Masters in Sport Psychology and is starting his consulting business, Hawks and Co. Pristine Performance. By day he works in social services and by night he's an algo NFT degen. His other main interests include fantasy football and Final Fantasy.
*All articles published on the Shufl.app website are the opinions of the author. As opinion pieces they may not reflect the opinions of Shufl Inc. These articles are created purely for entertainment and informational purposes only and do not constitute investment advice. Cryptocurrency and NFTs are highly volatile assets and you should always do your own research before making any investment.